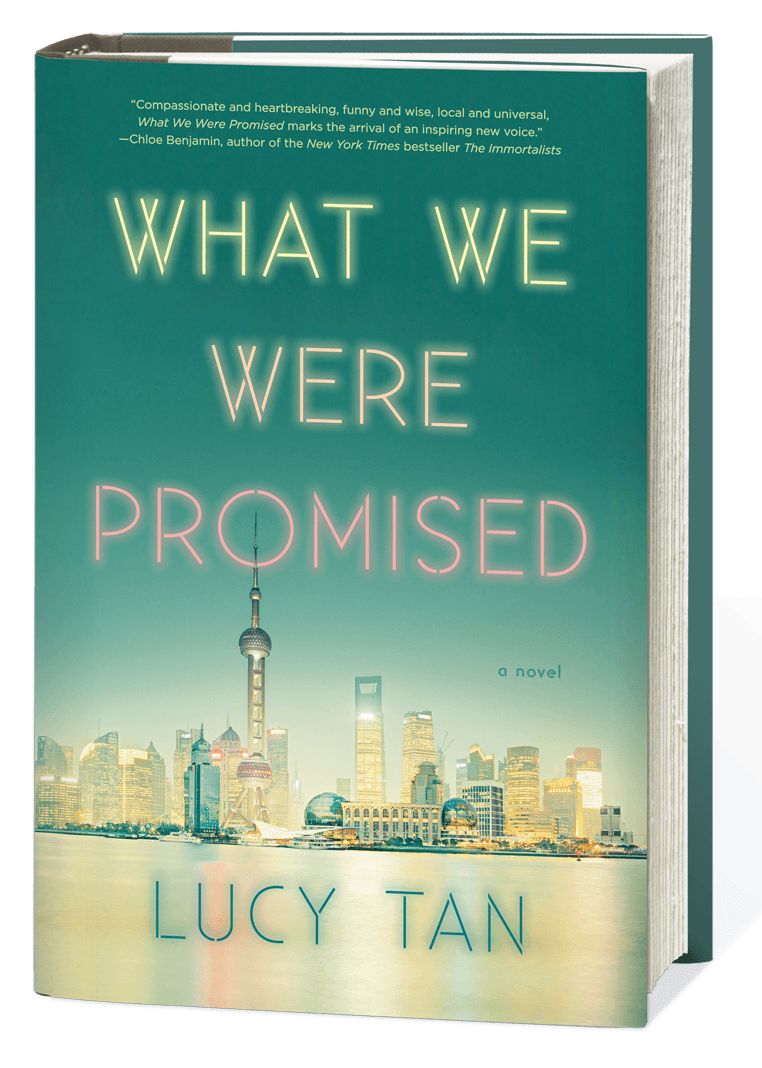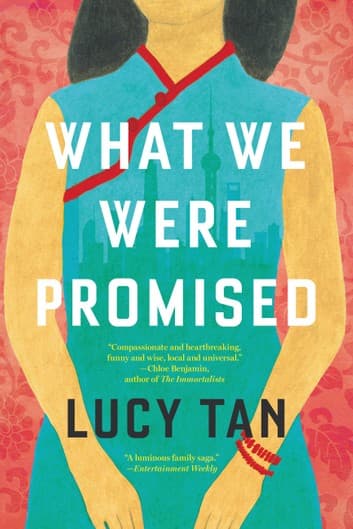 ---
After years of chasing the American dream, the Zhen family has moved back to China. Settling into a luxurious serviced apartment in Shanghai, Wei, Lina, and their daughter, Karen, join an elite community of Chinese-born, Western-educated professionals who have returned to a radically transformed city.
One morning, in the eighth tower of Lanson Suites, Lina discovers that a treasured ivory bracelet has gone missing. This incident sets off a wave of unease that ripples throughout the Zhen household. Wei, a marketing strategist, bows under the guilt of not having engaged in nobler work. Meanwhile, Lina, lonely in her new life of leisure, assumes the modern moniker taitai—a housewife who does no housework at all. She is haunted by the circumstances surrounding her arranged marriage to Wei and her lingering feelings for his brother, Qiang. Sunny, the family's housekeeper, is a keen but silent observer of these tensions. An unmarried woman trying to carve a place for herself in society, she understands the power of well-kept secrets. When Qiang reappears in Shanghai after decades on the run with a local gang, the family must finally come to terms with the past and its indelible mark on their futures.
From a silk-producing village in rural China, up the corporate ladder in suburban America, and back again to the post-Maoist nouveaux riches of modern Shanghai, What We Were Promised explores the question of what we owe to our country, our families, and ourselves.
---
What We Were Promised glows through its intimate, skillful prose. Tan's debut is a beautiful reckoning with the ever-changing definition of "home" - what it means to have, lose and find family again. USA Today
A luminous family saga. Entertainment Weekly
Tan's talent as a storyteller clearly shines through her strong plot lines and characterization; readers will want to know more about each well-crafted player in the story . . . . A novel of class, culture, and expectations; readers who enjoyed works like Kevin Kwan's Crazy Rich Asians will likely find Tan's surprising and down-to-earth tale an entertaining read. Library Journal
Against a contemporary global backdrop, made empathic with a multigenerational family saga, embellished with timeless servant/master (and mistress) class conflict, Tan's debut will be entertaining - and enlightening - savvy cosmopolitan readers throughout the summer and beyond. Christian Science Monitor
The real joy of this book is getting lost in the characters, some of whom will remain with you long after you have finished the novel. Lucy Tan is an author to watch. Omnivorous: The Amazon Book Review
As the narrative jumps across decades and continents, it throws the rural villages and urban skylines, as well as the lives of locals and aloof ex-patriates into sharp relief. TIME
Tan examines the tension behind the facade of the moneyed lifestyle in a still-evolving post-Mao Shanghai, where everyone seems to be an expat in their own country. Kirkus Reviews
Tan's novel is a vivid family chronicle, a compelling mystery, and an incisive look at wealth and privilege among Chinese-born, American-educated citizens. Publishers Weekly
With its measuring of expectation against reality, What We Were Promised establishes Tan as a new talent with a sharp eye for the intricacies of human relationships. Shelf Awareness
Tan's first novel is beautiful and compassionate as it explores how identity is reinvented and the importance of confronting the past to move into the future. Booklist
---
"I read What We Were Promised in a state of enchantment... Compassionate and heartbreaking, funny and wise, local and universal, What We Were Promised marks the arrival of an inspiring new voice."
"Lucy Tan brings to vibrant life the self-made, newly cosmopolitan Zhens, who have gone from the tea fields and silk factories of small town China to the luxury high rises of Shanghai in one generation. Abounding in insight and deftly told, What We Were Promised is a story both sweeping and intimate, as this most modern of families discovers they must confront their past in order to find their future."
"Brilliant... a revelatory novel about the ways that we learn to become and reinvent who we are. Lucy Tan has an exquisite talent for depicting the painful gravity of lost possibilities, even in a story that moves forward with such momentum that you can't look away."
"Skillful... An immigrant story but one that also delves into the subject of going back to one's homeland. Tan humanizes each and every one of her characters."
"A big, beautiful novel... Dazzling."
"Lucy Tan explores the identities, memories, and emotional universes of her interlocking characters with effortless control and beauty. It is a quietly brilliant book, and a truly singular debut."
"From its first page the novel promises a mix of emotion and intellect, plot and cultural critique, and it delivers... By the end of What We Were Promised you will agree that the real promise belongs to its debut author. Put Lucy Tan on your literary radar now."
"How do we cope with what we've lost, whether a cherished keepsake, our first love, the growing child who no longer needs us, or even our own country? In this moving family saga set against the backdrop of a changing China, Lucy Tan writes with poignancy, power, and remarkable wisdom about the losses that can limit us but that can also present opportunities for self-reflection and reinvention. This is a beautifully rendered debut with vivid characters who will stay with readers long after the last satisfying page."